I love a bitch who is ready for Sissy slave training. First, I want you to undress and wear the sissy outfit I picked for you. It will consist of sissy pink panties and stockings, plus sissy make up. "You need to look like a perfect slut" I said as I put lipstick on you like a pretty pig. "Tonight, you will be milking some very important clients". After I said that three big black cocks walked in. "I have some well training coming your way my sissy bitch".
"You will milk every one of these cocks". Then you nod your head like a good whore and get on your knees. "Suck some dick and spread those legs" is all I command of you. Your mouth opens wide, and I shove a big dick in your sissy throat. Then I make it easy to get a bbc in your sissy cunt by ripping your panties off. The look in your eyes when his hard dick pushes deep inside you makes your mistress very happy.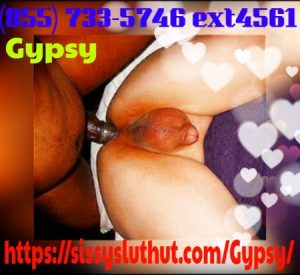 My cunt started to moisten when I saw you were swallowing your first load of thick jizz. "Eat it all, you filthy whore" I moan out as I play with my cunty. Watching you getting fucked excited me so much, I jump hard on the last cock standing and i ride him like they are riding you. Finally, I started getting filled up and so were you, "that's it milk that cock with that sissy pussy bitch" i moan out as i cum hard all over his bbc.