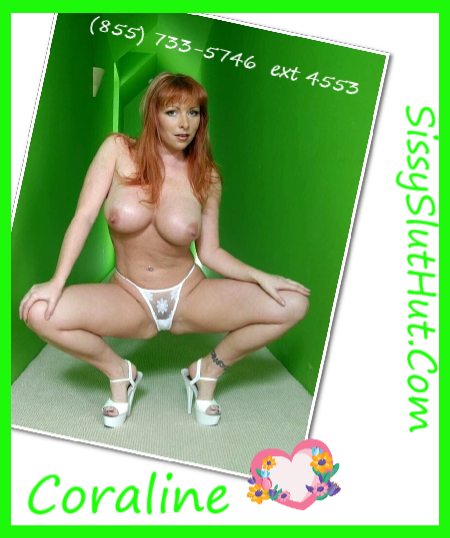 Do you belong in sissy panties? Let me ask you a few questions. Is your dick no longer than your index finger? Do women squint at your junk and suddenly have an excuse as to why they cannot sleep with you? If you are married, does your wife cheat on you? Do women giggle when they see your pin prick? Even just one yes means you belong in panties.
When I train sissies in my home, I take them into my closest and find them a pair of panties to wear. If I am speaking to a sissy on the phone, I suggest he find a pair of his wife's panties or even his mother's if he lives at home still. You'd be surprised how many sissies are mama's boys too. Although I do talk to many married closeted sissies, most of them just want to suck cock. How small can your dick be if you find someone to marry you, right?
All Sissies Need a Sissy Wardrobe That Begins with Panties
Most tiny dick losers cannot find a woman. There is small then there is minuscule. And the inch worm losers belong in a pair of women's underwear. And they definitely need sissy humiliation training. If your dick measures under 6 inches, I require you to wear panties. It is for safety measures. Your little willie could get harmed floating around in boxers. Plus, wearing women's panties signals to all women to stop right there because there is nothing worth pursuing.
I like to shame little dick losers. But I enjoy feminizing them too. My sissy closet has something for everyone. Frilly dresses, slinky dresses, bras and panties, garter belts and stockings and even teddies and night gowns. A sissy begins with panties and small dick humiliation. Then we graduate to head to toe clothes and cock sucking. Ready for online sissy training with me?