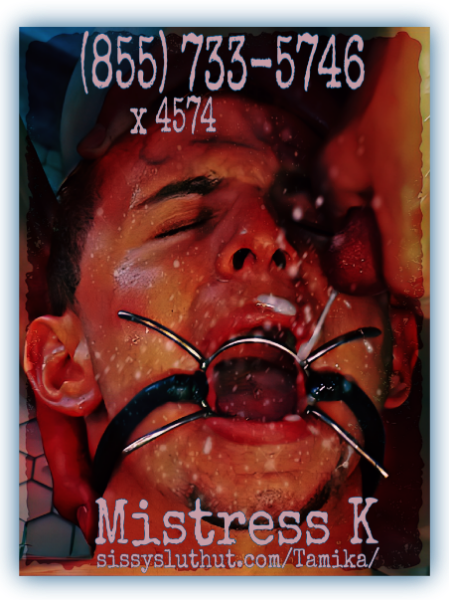 It's called forced sissy training, you fucks!  This isn't your run of the mill, pick and choose, pussy footing pansy producing school for sometimes sluts.  Your slutty slave training with me is cum-pulsory, pretty boy, otherwise you'd never be turned into the pretty girl with the gooiest little clitty around.  If you want to become the femboy that you truly want to be, you do what I tell you, when I tell you.  Let that sink into your stupid clap trap brain, you dumb bimbo!  If you reject any single step of my specialized sissy slutification, you will pay the ass pounding, cum guzzling price.
I dare you to tell me that you aren't going to wear the pink wig I picked or put on the frilly underwear your mistress laid out for you, I fucking dare you.  Don't like the slave maid outfit I found to fit your particular body type and refuse to wear it, you won't like any of the punishments I have planned for stubborn sissies like you, I guarantee it.  Just try me, jizz monkey, you'll see exactly how humiliating and degrading being an obstinate sissy slut can be.  I promise you, you're going to want all of the pussified protection you can get.
If you think it's embarrassing to be dressed up like a trollop and forced to take load after frothy load from a room full of horny sissy lovers, just imagine how mortifying it would be without the girly getup.  If you were made to please every man around in the nude, wearing nothing but your birthday suit and a spider gag with your hands and feet bound so you can't move.  Just think about every Joe, Jack and Johnny holding you down, looking you right in your eyes and violating your faggot fuckholes, no protection afforded to you by either your sissy alter-ego or any form of prophylactic.  You'll be begging for that pink wig after your gross man ass has been hammered out and gaped wide, hopefully I can understand you while your mouth is held open and filled with cum.