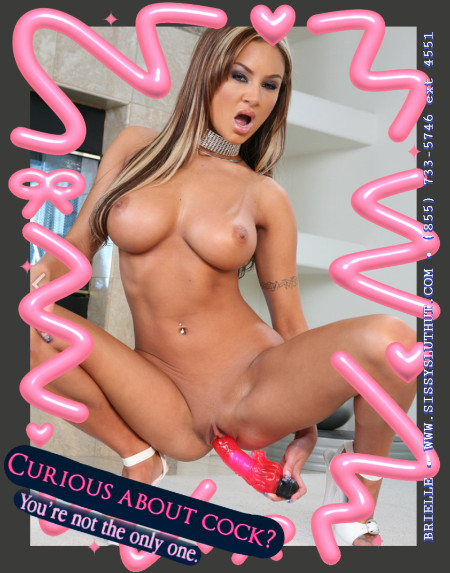 Sissy maid training, for those who are "maid" to be used! You will be plugged and humiliated while in chastity for the entire world to see. From this day forward you serve as a slave for me. On your hands and knees is how you will be spending the rest of your days… In a pair of my used panties so we can get that Bussy of yours smelling as authentic as possible. That clit of yours will soon be inverted the more holes you have the more money you can make for me. You were maid to serve, that is your sole purpose now.
You may address me as Goddess, Brielle!
You love cock that's what makes you the cock craving sissy that you are… It's okay you can tell me. You get so turned on seeing those veiny thick cocks dangle over that slutty face of yours. Pull those Sissy panties off to the side and feel the sensation of Daddy's big dick digging deep into your sissy hole. You don't have to hide it anymore! You know you want to be a slut for them… It's time we expand your wardrobe, and find you the slutty look that best suits your perfect body.
You will no longer be addressed as a man, you will learn to sit up straight, cross your legs, and speak in a feminized tone. That cocklet of yours will soon become more worthless than it's ever been. By the time I am through with you, you will no longer have the urge to jack off anymore. Pegging while in chastity is how I will prepare you for B.N.W.O. You will be forced into submission to clean my cock after anal stretching. Dare break any rules and you will find out why I am such a popular paid Phone dominatrix.