Sissy Girl Training From The Best Sissy Trainer
Your sissy girl training isn't just how to suck cock. You think I'm putting up with you girly boys out of the kindness of my heart? Of course not. You are to be my pets. I think you are all pathetic little fags. You aren't real men. Your cocks are useless and no woman would ever touch you. But that doesn't mean you can't serve me. Your cocks may be useless, but your tongues still work. So you're going to use it.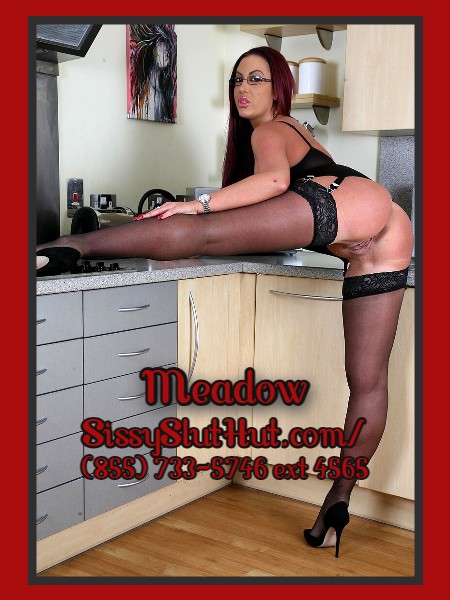 The first thing I teach my obedient little sluts, is how to use their mouths and tongues properly. I teach them how to lick pussy, and then humiliate them by forcing them to eat a real mans cream out of my pussy until they are ready to suck it out of the source. So I expect my little play things to eat me properly. Whenever, and wherever I want. You will eat my pussy and the hot sticky loads leaking out of it every day until you get used to being on your knees.
You will eat my phone dominatrix cunt and think about all the cock that have been inside. Real cocks. Not the pathetic little pee pee that is shriveled up in your panties. Throbbing hard members that are capable of making a woman squirt all over them. You will accept that you will never be able to make a woman cum like that. While you're on your knees, you will recognize that this is where you belong. This is the only way you could ever make a woman happy. Now stick out that tongue my pathetic whore. Start licking.