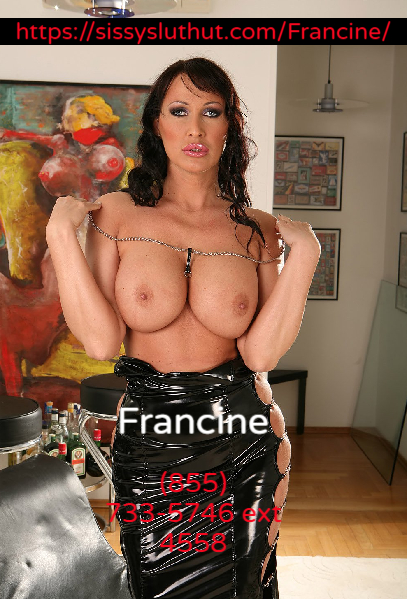 Forced feminization is getting that sissy ass into a skirt and heels. First, we are getting you completely nude and inspecting your sissy ass. Going to tie up that little clitty of yours. Even have a nice little lock box for it. Next, we are going to find a nice tight skirt, thong panties, and mesh thigh high stockings, three quarter bra, and mesh top. Really make you look like the little slut you are.
You are not to be trusted with getting ready on your own. Seeing as you seem to buck against what you are being told and for this reason you will be helped into those clothes. When it becomes necessary, I will slap your behind. You are going to be feminine and not sit with your legs spread wide.
In a word you are getting feminized and will act appropriately. Now that we have established that we are going to work on your standing and walking. You need to keep your back straight, shoulders back. Even line all the way down to your heels. After all a true woman stands straight and tall. Proud of her carriage.
In the long run you will thank me for making you do all this work to be a sissy little whore.