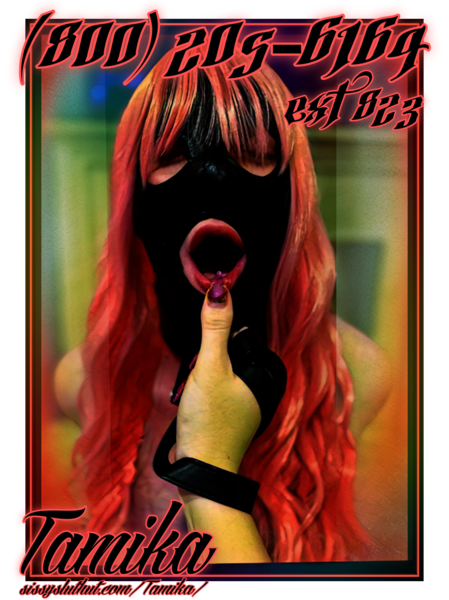 I make sissy slave training look really pretty and beautifully perverted.  Mistress K has an aesthetic like no other, that's why all of the sissy slaves around come to me.  I have a reputation for designing the most delightfully depraved and delicately demented dandys out there.  I like things to be visually pleasing and look nice and that includes the things that come to me for some supremely salacious sissification.  
For example, my favorite sissy Tiph looks perfect in a long, pink cum soaked wig and leather gimp mask.  Not everyone can pull off a look like that, but when I throw her little clitty in a cock cage and make it peek out of her tiny pink panties you'd be hard pressed to find a hotter sissy whore than her.  She leads perfectly on her leash and heel's when I tell her, too.  That makes it easy for any cock that's ready to take advantage of her to have a super sloppy and satisfying gawk-gawk session.
I have no reservations in saying that I've crafted the best little cream puff out of Tiph.  She's ready to please any rod I throw at her and look fucking hot while she does it.  It'll be tough to top myself but I do love a challenge.