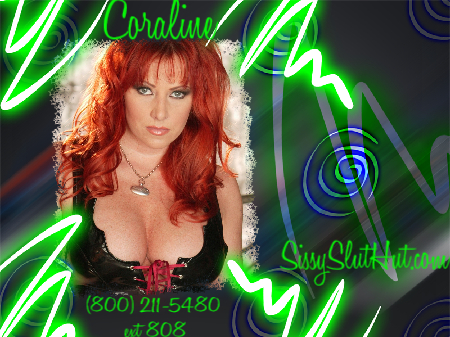 Sissy training from me is a random act of kindness. I know you are a loser if you are on a sissy site. You should feel lucky to have a woman as hot as me in your life. You know the only way to get a hot bitch like me to give you any attention is to pay for her services. I was a professional dominatrix before I became a sissy trainer. I still have some domination clients, but when it comes to sissies, I have clients on and off the phones. Now, I recently told myself no more real-time sissies, but this pathetic little local loser begged me to take him on. Since this is Random Acts of Kindness week, I decided to be generous. I like to pay it forward. I made sure he knew that this sissy training would cost him, and I was only giving him the time of day because I was being charitable.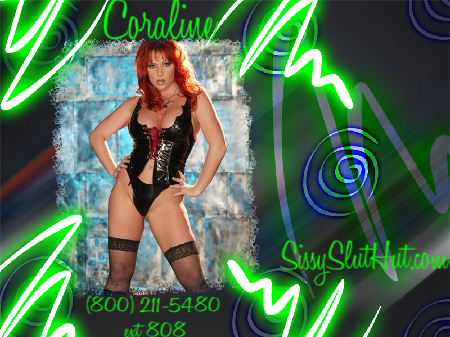 The first order of business was to dress my new sissy. Luckily, for her, I have a huge closet of sissy clothes. I have frilly dresses, fluffer panties, petticoats, Mary Jane shoes, Corsets, wigs, pantyhose, and high heels. Lots of different sizes and colors too. We played dress-up because you cannot be my sissy and look like a boy. I am skilled at make-up. I can shade and I can contour. So, I can make a masculine man look like a femboy. Not that this sissy had a masculine bone in her body. She was very feminine naturally. I played around with some looks but settled on a pink frilly dress with a back bow and Peter Pan collar. I put her in some white thigh highs with pink bows on the front and Mary Jane shoes. I put on a blonde wig and did her make-up, and a sissy was born. This was an act of kindness on my part. I did not have the time or the energy, but I do like to spread around some random acts of kindness.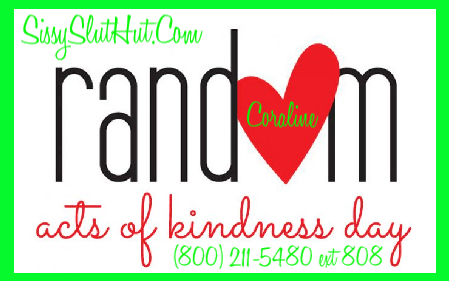 Now, that my sissy looked the part, she had to act the part. I called up Demetrius. He is a black bull with a big black cock, and he does not care who he fucks. He is just too horny to care. My sissy bitch got another random act of kindness from my black bull. She got her sissy hole plowed and stuffed with black meat. Many sissies go their entire lives without knowing how good a big black cock feels, and this little loser was a sissy for a day and scored one of the biggest and best black cocks around. She lucked out on her sissy training. She caught me during random acts of kindness week.