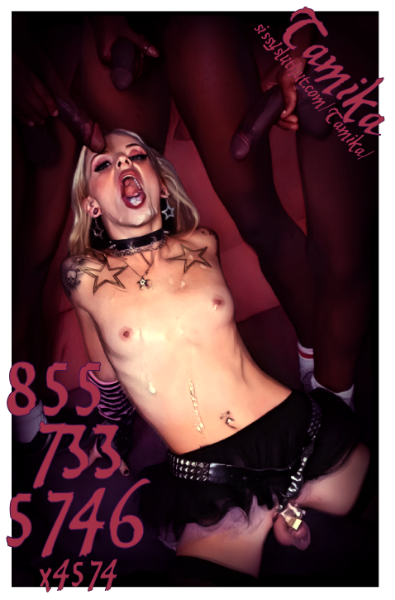 When you choose me to be your BBC sissy trainer you better be ready to take tons of hard black cock and look really good while you're doing it!  If you don't think you can maintain a certain level of grace and poise while your asspussy is getting stretched out by a room full of rock hard milk chocolate man meat then you just don't have what it takes to be one of my femboys.  Sorry, fella.
Are you able to keep that high he-bitch voice the whole time your sphincter is getting slammed with foot after girthy foot of big black dicks?  You're not going to slip up and let out an off putting, manly yell when one of those massive mahogany bones bangs you harder than you thought it would, are you?  Nobody wants to hear that.  The black kings I know want their sissy sluts to be girly as hell from the top of their dumb blonde bimbo heads to the tips of their tiny little clitties.  Don't let your normie dude out when you're taking dick, honey.  It won't be good.
When you suck a big ol' donkey dick, do you go at it like a true lady?  Do you swallow cum like a good girl, maybe take it in the face and let it dribble down your little titties?  Tell me something, how's your gag reflex?  Those BBC's are going to go really far down your throat.  Are you going to gag all sweet like the little girly you want to be or will you make horrible horking noises like the man you are.  Don't tell me, show me on those big dicks during your sissy training sessions.