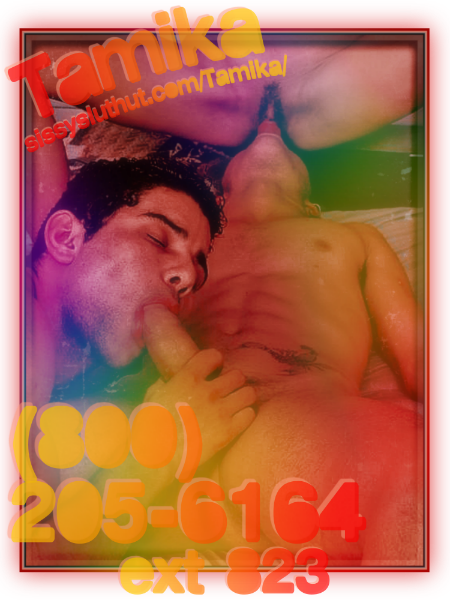 The ultimate domination phone sex to me is when I help a hetero guy or two find their inner sissy.  There's nothing more thrilling than making men who claim to not have a gay bone in their body take a surefire shaft right up the pooper.  You might say you only like to eat pussy, but after a raunchy round of MMF fucking with me, you'll be sucking more cock than a Vegas street whore, guaranteed!  And you know Mistress K only guarantees that which she can deliver.
It's pretty easy, I have a couple of tricks up my sleeve to give a straight guy a gay frame of mind.  I'll save you the logistics, there was quite a bit of research involved, but the simplified explanation is I just reassure them that pleasure is pleasure no matter the source.  Tell a dude that only other dudes really know what cocks like and their interest is definitely piqued, but deny them access to every inch of my body until they start exploring each other's first and they'll end up taking any dick I tell them to.
Yeah, it sounds simple, but there's a lot of mental manipulation that goes on to even get two straight men naked in the same room.  They have a ton of weird hang ups.  But once I get the guy on guy action started, they never want to stop.  If I'm sitting on his face, he better not fucking stop until I tell him to, anyway!