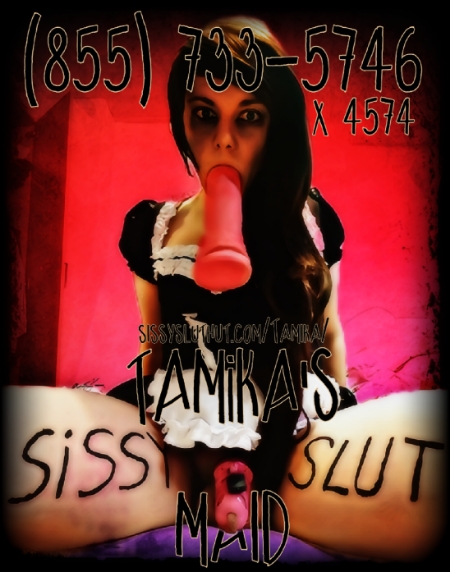 One of the biggest benefits of my super slutty sissy maid training is that my apartment is always spotless!  I have so many femboy maids under my thumb that I never have to worry about dusty shelves or cobwebs in the corners and having an unpleased, dry pussy while my housework gets done is a thing of the past.  All of the household chores that I don't want to do, which is all of them, get delegated down to my caged dick queenies and if they want me to allow their little clitties to cream, they know exactly what they need to do.  Satisfy Mistress K in every way.
I don't just want a man maid that just dusts the room in a sexy maid outfit, any guy can dress up and do that.  My sissy slut maids need to jam a feather duster up their asses and clear off all the dust with their buttholes.  Same goes for sweeping and mopping or anything with a handle remotely cock shaped, really.  The vacuum too, it'll even vibrate on their prostates and milk out some cum as they're cleaning the carpets.  I love the sight of a woman wannabe with a Kirby handle jammed deep up her craphole, the faces they make are priceless!
Clean my commode and you better stick that brush up your butt and swirl your ass around to do it.  Wash my dishes and find the fattest pot handle to push as far into your tight little pooper as possible.  See what I mean?  If you just clean my stuff, you're only a crossdressing man wearing a maid's uniform helping me out, a little. Use everything you get your hands on to ram into your rectum and stretch out that ass pussy of yours, then you're on your way to being a real sissy slut maid.  You'll know if I like the job you're doing by how much I let you touch my cunt.  If I'm happy with your work then you'll have my permission to bring me to orgasm, just remember to clean all the pussy juice off of me when I'm finished.