Sissy bitches come to me for Sissy slave training because they know they need to be put in their place. "You are made to be used and fucked by bbc". "Yes mistress" you respond as you put on your sissy outfit. Part of your training consists of wearing whatever I want you to wear. First, I like making sure you look like the perfect sissy whore. If you don't look fuckable enough for me, I'll just sell your cunt to any old cock.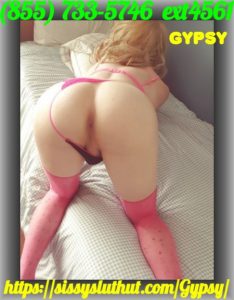 But if you look like a decent slut, I will bring my favorite bbc cock to pound you while you eat my cunt. I'm your master and you must do whatever I say. That includes licking my pussy whenever you want. "You are just a pathetic little whore that needs to be used" I say as I grab your head and push it towards my pussy.
While you lick me, I say, "you passed the test and will be fucked hard". After that my friend and his hard big cock walk in. "Spread your legs and give him full access to that pussy hole" I say as I continue fucking your sissy mouth. Then he rips your Sissy panties off and starts fucking you. Finally, I cum in your mouth and finish watching you get fucked.