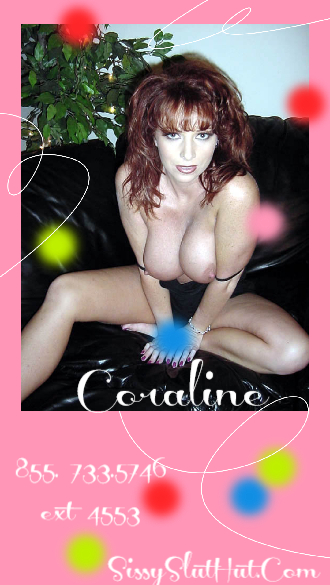 I enjoy online sissy training. However, as a dominant woman I get other calls too. But let me be clear, I will never be submissive. I had a guy call me last night who expected me to do a mommy rape fantasy. Although I am happy to be a sissy mom for my callers, I will never be a submissive mommy for them. This guy yelled at me, but I politely cut him off and hung up on him. Sure, you might be paying for a service, but I am on a specialty site for a reason. You do not call the shots. I do not care that you pay for this. Consider it an annoyance tax.
A phone dominatrix like me can do variations on a theme. I take care of sissies, adult babies, panty boys, mommy's boys and cuckolds. If you are not one of these types of men or if you are not submissive, you are in the wrong place. I take care of submissive men only. One of my callers asked me how I became dominant. Women are just born that way. I knew as a young schoolgirl I was dominant. The most popular boy in school said something nasty to me then tried to grab my boobs. This was way before the #MeToo movement.
Ever Since I was a School Girl, I Have Been Dominant
I punched that popular boy in the nose. He went down to his knees too. I felt a thrill putting that bully in his place. Until he graduated high school, he avoided ever passing me in the hallway again. The boy never looked me in the eye after that incident. And it followed him throughout the rest of his school days.  When I graduated high school, I went to college. But to support myself I became a dominatrix.
I was 19 with a dungeon in my off-campus apartment, LOL. Student by day, BDSM mistress by night. When I got married and became a mother, I started doing sissy phone sex instead. Now, my offspring are teenagers, and I am divorced, but I am still a dominant woman and I still train sissies on and off the phone.
Although I am no longer an BDSM mistress, that part of me still exists. So, if you do not follow my rules or attempt to make me submissive, that bad ass bitch will come out of me. I prefer sensual domination and sweet nurturing, but once a dominatrix, always a dominatrix. Remember that when calling me.