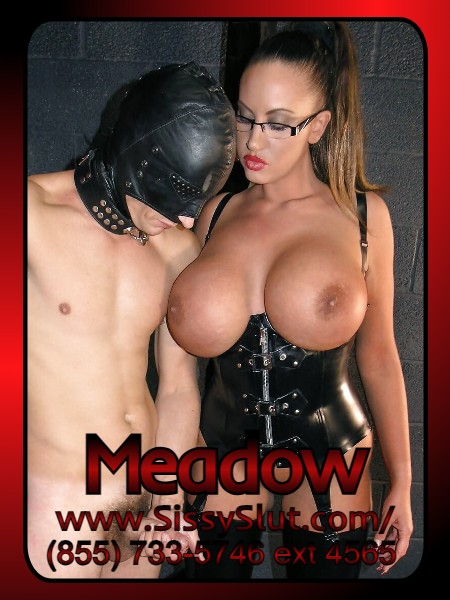 Your sissy pussy needs to be trained to take cocks.  Whether you like it or not. Forced sissy training is what that cunt needs and that's what I'm going to stretch that whole out until you beg for mercy. Your pathetic clit is useless to me. Your sissy pussy will have to pleas me instead. That means I will force you onto your hands and knees.
I will lock you in place if you can't take cock like a good, obedient little faggot. I'll push your panties to the side and spit on that slut hole and slide my fingers inside first. I'm going to see how much I can stretch out that tight ass and find the perfect size cock to fuck you with. I don't want to ruin you. A broken toy is no fun to play with. But I do want to hear that pathetic noise you make when you're being stretched to your limits.
I want to listen to your moans while I force your head down and cram my cock into that ass. You will love every second of it too. I might even be nice and rub that pathetic slit through those sissy panties. It really doesn't matter to me. Whether you scream for more, or beg for me to stop, I will gape out your slut holes and prepare you to take real cocks for me.