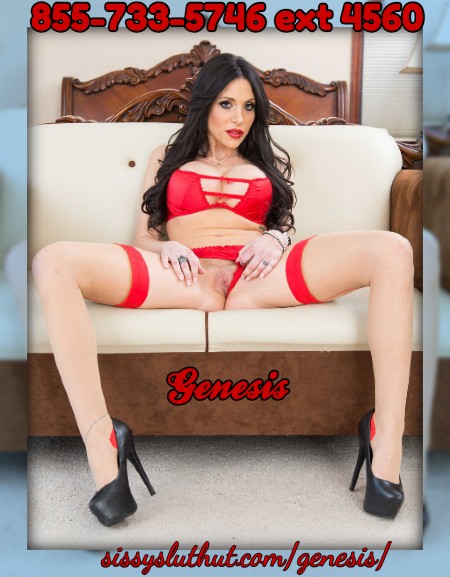 My submissive is always asking me for Sissy phone sex, and since he has earned the right, I allow him to call. We weren't always on such good terms. He said he never completely felt like a man but not entirely a woman. He told me that he was in between and feeling like a unicorn until he met me.
I've always felt like I should and could be dominating men and helping them to become better versions of themselves. It wasn't until I reached my current age that I realized how much power I have over men and can help them. Not all of me are wise enough to reflect that they need guidance. Those men who don't are just running around being dicks, fucking the rest of the population with their overbearing cocks. I am a connoisseur of the more enlightened male. Cocks are nice, but being pegged by one is even better.
Yesterday, when my hubby boy called me begging for attention, I had him get down on all fours. He looked perfect with his ass in the air. I directed him to start at my feet, licking and caressing them with his hand. While he did that, I toyed with a butt plug in his ass. His cock was getting hard, so I put it in the chastity belt. This led to some whimpering. So I smashed his face into my cunt as he cried. I used his tears as lube.