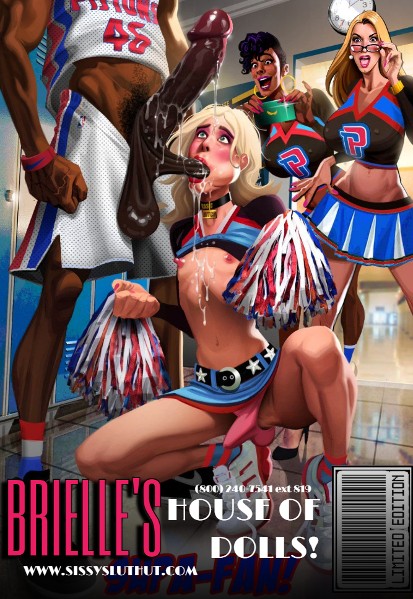 Ever seen a Basketball player in Sissy panties? Well, I did just yesterday… He got super drunk one night and was photographed flirting with a transgender.. according to him he had no idea but the obvious is he did. He is just another faggot in denial. Well, the photos made it to the men's locker room and they are plastered all over the walls.
Just yesterday he called me sobbing about him being bullied and forced into submission by the other players. As he went into detail I could hear the joy in his voice. I knew there was no way he could be reliving that moment and not be fingering his cunt. He claimed he heard a lot about me and has heard that I am the Best sissy trainer on the internet.
I don't know if he expected me to feel bad but as he went into detail it excited me. I got him to confess his liking for BBC and his daily urge to go back to that gay bar. Truth is thats where he would go to secretly toss salads.
But, now that the news is out he has been hiding in his basement fucking himself with dildos while being a total cock tease to random men on the internet…
He wants to be fucked so badly but he is just afraid of the world knowing for certain that his wife is just a prop. He is gay, which is the real reason why he has already gotten a vasectomy. Until we find someone trustworthy to come over and load him with cum, he will be cumming during Online sissy training.