BBC sissy trainer will make you wear Sissy Panties for BBC. Dressing for BBC is part of your training to be a good sissy slut Mistress Addilyn.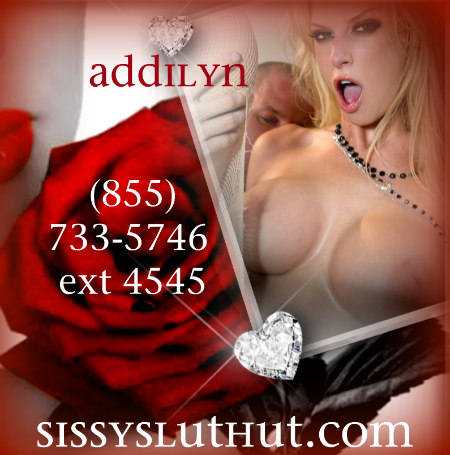 Obviously you are in some form a sissy if you are reading this. If you were brought to the Sissysluthut for your desires of being made a sissy, perfect!
However, if you are just a standard low IQ guy when it comes to an erection, you may be put in your place. As it is this is a specialty site. Of course I know I have great tits, and a beautiful body. Evidently I guess that means men that think they are gods gift to women, that I would entertain them. This is Not the case.
Of course I won't be a submissive whore for you, loser. It's a proven fact that guys that seem they can bypass the rules because they claim to be hung. Truth in the fact is that you have a smaller dick than you claim. It's ok. When the panties go on there is no need to worry. That little clit stick will fit.
Sissy panties on slut and be ready for BBC Sissy trainer Addilyn
What's wrong big boy? Oh you are a manly man? Well, then why the fuck are you looking at a sissy faggot site? I bet the thought of another mans dick in that sweet ass cunt of yours makes you angry. Well, then I think you need to learn a lesson and stop being a prick.
Most low IQ men won't even read this far and think they are above me and I should just be their bitch. Nope baby, I have my sissy girls and true bull cock men that appease my needs. In closing I will not tolerate boys that think they are so straight they can make me be a breeder.
Now then, all you good little sissy girls know that you have a true goddess to worship. And with that said you best act on your best behavior for your Mistress. Get those panties on and your toys out sissy girl.