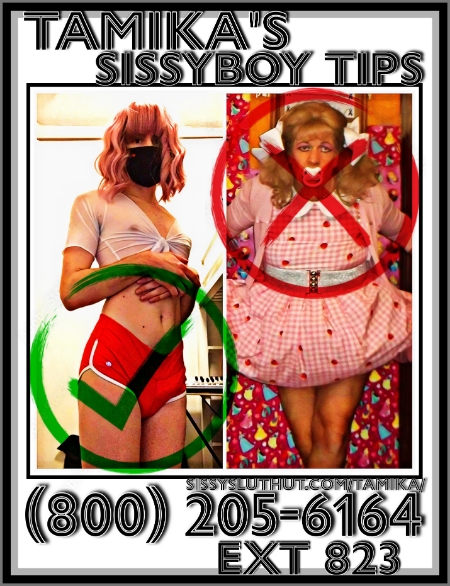 I don't have time to cuddle and coddle every clitty craving sissy wannabe who wanders my direction, so I created a system, complete with a comprehensive perfect femboy pamphlet and very direct sissy training audio files.  Those should help get my girly guys on the right track and set them up to be the most successful sissy sluts that they can be.  If any of them aren't made into a better bitchboy after truly absorbing my sissy study materials, then those half-girl harlots are just fucking hopeless.  You'd better pay attention.
Now I'm not expecting perfection from the get go.  Being a perfect little priss is a long road to walk, more for some than others, and there's absolutely no way you are going to show up at my door primped up to my exact specifications.  You have several, a multitude of sissy sessions with Mistress K ahead of you before you'll get to the head of my clitty class, let alone graduate to being a full on femboy fucktoy for the whole world to enjoy.  Tell me, are you ready to go out in public with pink hair, a crop top and daisy dukes wedged really far up your ass to strut around the grocery store or farmer's market in fishnets and spiked stilettos?  If you didn't immediately say yes, you need Mistress K, and the only way I'll think about training your cock craving ass is if you prove to me that you've absorbed the prerequisite training materials.
Go ahead, hit me up if you got the guts.  I'll show you the dos and don'ts of a truly  successful sissy, might even implant some subliminal messages in my audio to ensure you are really committed to my manhood melting method.  It'll make your training much easier on the both of us.