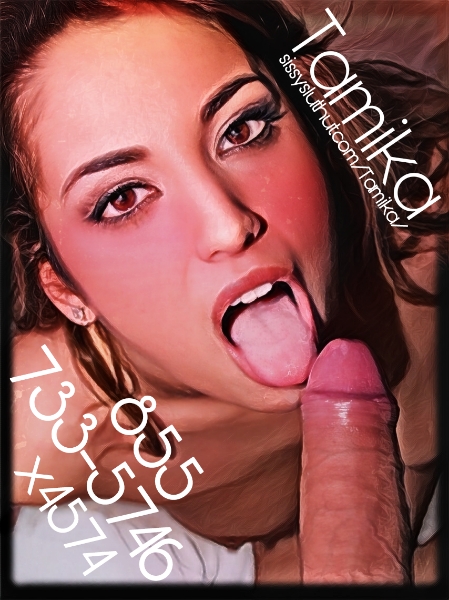 Sorry Slick, if you show up at my place for some sleazy sissy slave training and you're a fucking smokeshow, there's a good chance that I'll deny you any of my trampy tutelage and just fuck the shit out of you.  In fact, if you have a big fat cock, that's definitely how it'll go down.  How am I supposed to just ignore a massive fuck stick like yours and pretend you're some he-bitch bimbo with a drooling little clitty?  Sometimes suspension of disbelief is impossible, Pally.  Don't know what else to tell you.
My clitty cages are tiny, we can't even fold your cock up and stuff it into one.  Some dicks just don't fit and, I hate to tell ya, yours is one of them.  The most I can do for you is a tube tuck and tape job like the tranny trash you see at the drag shows, but they're nowhere near my standard for my sexy sissy students.  They're just guys dressed up as girls and, truthfully, that's all you'll be once we put a wig, dress and makeup on you.  Some men just aren't feminine enough to really look like a woman, plain and simple.  With that chiseled jaw, rock hard abs and enormous dick of yours, I'm afraid that's all that sissydom has in store for you.
Don't be sad, you're a fucking Adonis.  Don't fuck up your masculinity because you want to take a bunch of BBC's in your ass.  There are plenty of sexually fluid fuck freaks out there who go both ways, you don't need to be a sissy to please pricks.  Here, why don't you just fuck my pretty face for a little while and mull it over.  If you still feel like being a fine femboy after you make me swallow a hot shot of cock snot then I'll let you pick out a pair of sissy panties and we can start your bimbofication then.  I bet blowing that load deep inside of my mouth will change your mind, though.