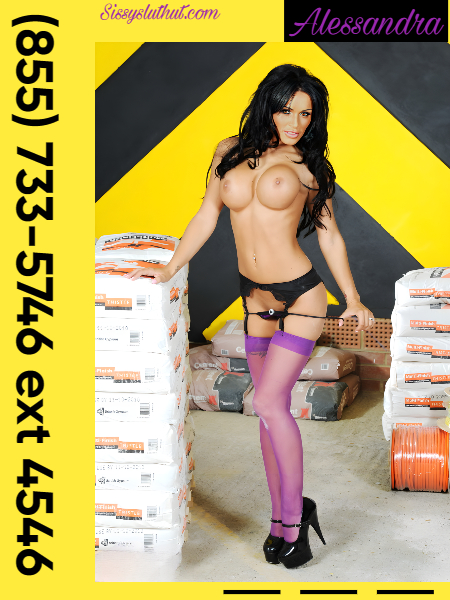 Marco is my latest sissy. He works at the construction site across town. Ever since he saw me, he's had a thing for me. All I could pick up on was that he needed some sissy phone sex.
I could tell he was hiding his real sense. There's no way this wannabe macho man was not thinking about cock. We dated for a bit, and when I realized his obsession with my outfits and saw his porn, I decided not to throw him away.
I had a perfect idea. Why not make Marco the macho man and Maria the Italian sissy slut.
After I confronted him about his secret ways, he burst into tears and begged me not to blast him.
Oh, macro, you're not a man. You're maria. I promised that sissy she would now go as a femme sissy individual that's going to please goddess Alessandra and drain that wallet, not those pathetic balls.
It helped that sissy maria took lots of steroids in her early years. Those balls and that cock were pathetic. Now I have maria sucking cock and making me money.