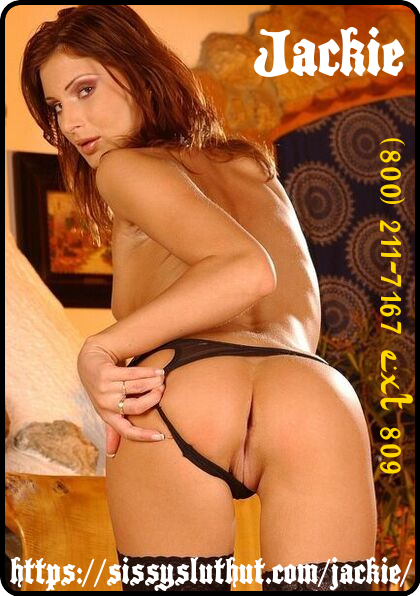 This mistress demands that you stop being such a little whiny bitch and put those sissy panties on. I understand that you're afraid of what others will think, but truth be told
everyone already knows what a cum addicted little cock sucker you truly are. It's time to embrace your true nature and stop depriving yourself of that big, thick meaty cock you so desperately crave.
I see the way you've been looking at my friend Anthony whenever he comes over. You can't keep your eyes off of his solid cut body and that FAT bulge in his pants.
If you're a good boy and do as I say, then maybe I can arrange something for you to finally get those cock hungry lips around something throbbing and veiny. You're the only one standing in your own way of true happiness.
We can take it one small step at a time. First we can start by playing a little dress up. I have a complete bedroom dedicated for little sissies like yourself. Stockings, panties, wigs, heels, makeup, toys! The works. You name it, I've got it. Sometimes you just have to slip into the right clothing to really set off the mood and then the rest sort of takes care of itself. Are you ready to play dress up with me?