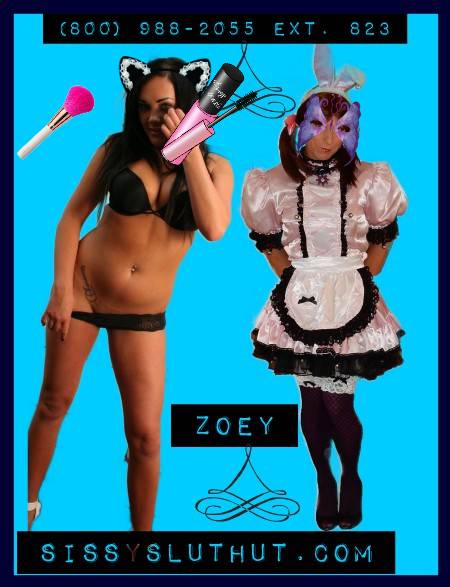 My brother deserved sissy maid training after he refused to clean up after himself today. He left all his stinky workout gear all over the bathroom, his towel on the floor and he knocked my new make-up pallet on the floor. Now I might be younger than him but when I told him to pick his mess up he told me to make him! I have some girl strength and I told him I would,  and jumped on his back and pulled his hair. We struggled until we hit my bed and I managed to pin him down!
"Now we can do this the hard way or the easy way you choose," I was grinning down at his shocked face. He said easy, which was the wrong answer! I leaned over and grabbed my make-up box and my tweezers, as he struggled I began working on his pretty boy face. I made sure to reach down and pinch dick dick under the towel around his waist; he would be mine now. I would have full control and he would be my new maid. I showed that beautiful doll like face to him in my Jeffree star mirror! There was a change in his face as he began softening and letting me wax him from head to toe.
I would have a sissy maid slave who did everything his sister wanted from now on. I even helped him into his first pair of sissy panties, soon he would be in sissy dresses and being taught exactly how I liked things to be!  Sometimes just seeing how pretty you are in the mirror for me and yourself is enough to transform you.