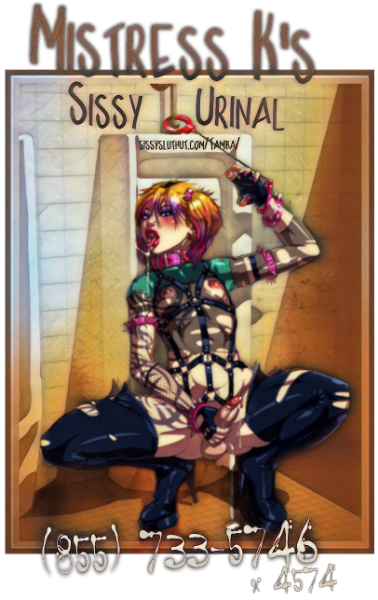 I took some of my sissy sluts to a domination phone sex Halloween party and, I don't have to tell you, they were the hit of the evening!  All kinds of hot whores were there dressed in their slinkiest getups looking to be objectified and subjugated, but my beauties with balls were the cum covered belles of the costume ball.  You already know, I wouldn't have had it any other way.
When we arrived, the party was already swinging.  There were dressed up dolls getting banged out all over the tables and whores bent over the bar so I decided to put my panty waist pussy boys up in some more compromising positions for pole pleasing.  It was a big club, I figured that we might as well utilize all of the space.  
I fastened my first femboy up the amps on stage and forced that he-bitch to get her butthole busted by every big bone that wanted a piece of ass while they enjoyed the music up close.  Of course the band got in on it and fucked my little clitty queen senseless like she was one of their groupies.
I posted a couple of sissy boys up in the bathrooms, handcuffed one to a toilet to be used as a human urinal for the men and tied the other up in one of the stalls for the women to do the same.  I don't know if you've ever blown a piss filled load all over a golden shower loving fuckboy before, but the guys at the club seemed to love it.  The moans and groans coming out of the men's restroom were crazy!  I've never heard louder male orgasms in my life.  Even the squeals and cackles coming out of the girl's room couldn't compare.
The photo booth needed a slut in it to jazz up everyone's junk so I tied a sissy slave to the backdrop and told all of the party goers to do whatever they could to make her cry for their pictures.  There were some great shots and my prissy whore got tons of pictures of herself being hammered hard by tons of different characters, but my favorite was one of a couple dressed like Marge and Homer Simpson shoving a frightful rubber fist into my he-she's ass.  It was hilarious!  
By the end of the night, everyone was saying how my sissy sluts really made the night.  We all had a blast, my gang of girly guys had several!  If they ever wondered whether or not the sissy slave training I put them through pays off, that Halloween party should've been all the proof they needed.