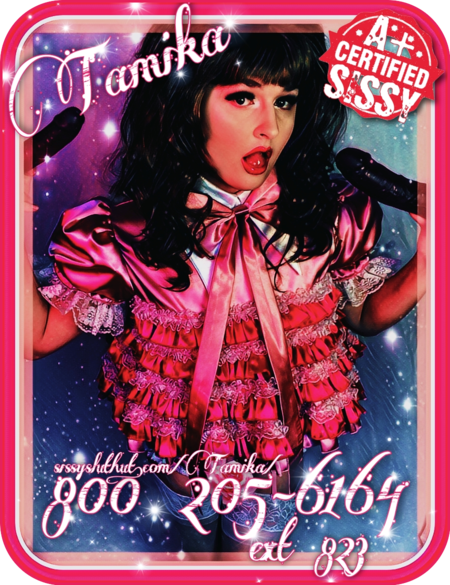 If anyone has any doubts about the effectiveness of my sissy girl training, I have them check out my creamiest clitty creations to put their dirty little minds at ease.  I know what the fuck I'm doing and all of my emasculated minnies are the perfect proof of that.  
One of my finest pussy coveting pet projects is Pretty-Pretty Penelopeen.  When she came to me she was just plain ol' Peter, a bench riding bitch for his school's basketball team.  He was never really that good at anything, not just sports, so no one ever took him seriously.  Average in every way, he sought me out while looking for his true calling in life on the internet, as one does.  My ad caught his eye and, after a brief phone interview to make sure he had the testicular fortitude for my instruction, I decided he was worth my valuable time and effort.
Peter took every lesson I had for him to the next level, diligently working his way toward true femboydom even when I wasn't around him.  I'd give him a simple makeup lesson, he'd return knowing how to perfectly contour or apply eyeliner.  I'd show him a couple of potential outfits and he would come back with bags full of dresses, lingerie and corsets so we could properly doll him up.  Peter was very serious about his sissy girl training from day one, tackling it with a fervor he never had for anything else in his humdrum life.
Now Penelopeen has left Peter far behind in the past.  That's what I expect of each and every one of my wimpy women wannabes.  If you want to be a grade A+ certified sissy of mine, I suggest you emulate Pretty-Pretty Penelopeen.  If you think she's a master at making her girly getups work, you should see how she handles a couple of rock hard cocks! That's some  A+++ triple X action, for sure!