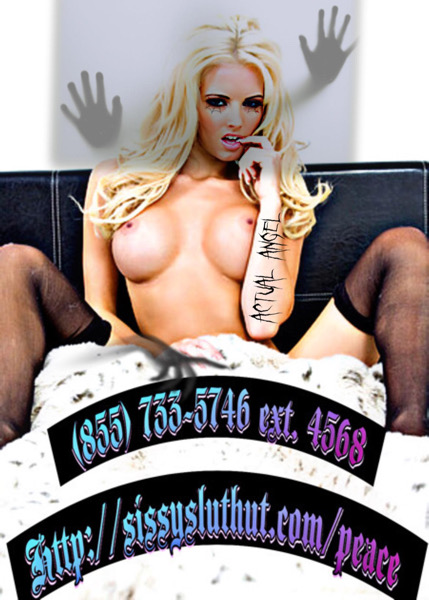 Sissy slave training around Halloween is my favorite time of year as a trainer.  My pussy creams just thinking about the amount of nylon stockings I slip over sissy shaved legs.  You request my pink polka-dot dirty smelly panties so I oblige, just this once, making sure to stuff them in your face to savor the smell first.  I watch your mouth water as the crusties of my panties come off some on your face.  We continue and will be going out all day and night having a first.
You see, the challenge for my sissies this week was to go on full sissy for Halloween day.  I wanted them to bring me back some cum that they would be collecting the jizz juice as a full-blown sissy. New names and all.  Acting out every part of being a beautiful, sexy, confident woman.
We stroke the brushes over the pallet of your face, creating more feminine features, high cheekbones, smaller noses, pouty lips.  Those lips puff out now like they would make a man with a big fat cock want to stick it right in them.  Maybe drain some salty juice to bring home with those puckers, what do you say sissy?
Will you dress up today with us in your best sissy attire? It will be our secret, we won't tell a soul.