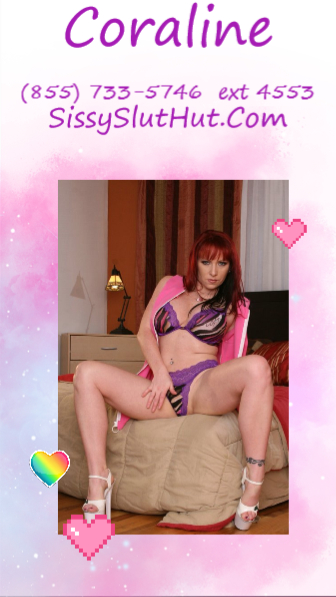 Sandy's lifelong dream required a BBC sissy trainer.  However, Sandy's birth name is Samuel. Samuel has been a successful businessman for decades. But he felt something was missing in his life. He wanted to explore sissification and experiment with big black cock.
So, with the support of his daughter, Sandy decided to search for a black cock sissy trainer, and she found me. I love helping men become sissies and black cock faggots. And I can provide a safe place for sissies like Sandy to explore their femininity. Plus, I can teach them the skills necessary to become a black cock sissy faggot.
Sandy appears to be a natural at this, and I have quickly come to admire her. Sandy told me she was 63. That is a couple decades older than my average sissy. Sandy needed the help of her daughter to navigate the world of online sissy training.  I understand this is a much different and more liberal thinking world than the one Sandy grew up in.
You are Never Too Old to be a BBC Sissy
Even though I am 20 years her junior, the world appears different to me too. When I was growing up, I never had the Internet, and I did not know about black cock sissies either. For our first sissy lesson, I taught Sandy the art of seduction, the power of submission, and the joys of being a BBC sissy slut.
Her transformation stunned me. Sandy went from timid and shy to confident and proud in just one session. Because of the success of our first sissy training session, I sped up our second session. And I took Sandy to the glory hole in the black part of town. Nothing but big black cocks come through the holes and on the other side, is nothing but white BBC faggots greedy for big black cocks.
Sandy accomplished her dream with my tutelage. And she is far from done. Our next session includes training on how to take a big black cock up that sissy back door pussy.