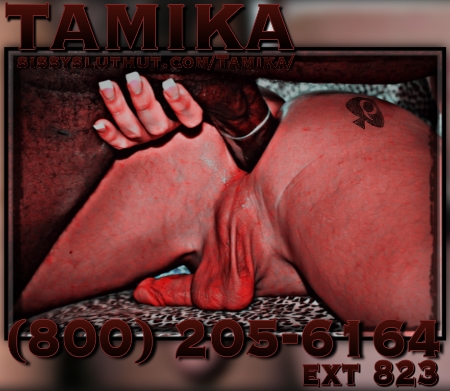 If you're looking for a BBC sissy trainer with access to the thickest, fattest jet black fuck sticks around, then you've come to the right place.  Mistress K has every big black cock in town ready and waiting to break you and your slutty sissified ass.  They're going to ream you out like they have a score to settle with your girly ass cheeks, guaranteed!
I know because I took on every last one of those colossal anacondas a few times over.  Gotta pay the price if you want to hire the proper players, and these ebony gods are exactly what I wanted.  Chiseled muscles, cold attitude and each one with a bone bigger than my forearm.  When I see perfection, I go for it and those onyx dongs are absolutely perfect for nailing and submitting all of my girly little cakeboys just like they did to me.  Doesn't that sound lovely?
Don't worry, when you're done you'll get permission to have a black spade with a big Q in the middle tattooed on your ass as a badge of honor, just like all of my other BBC loving queenies.  Then you can show everyone that you're a black guy banging he-bitch with pride!  Can you think of any better way to advertise to all of the buff black dudes around that you're down to be taken to pound town?
My sissies need to take BBC and tons of it.  Not just for my entertainment, it makes them better little fairies.  You should see how they prance around after taking a mandingo load or two right up the poop chute.  Better yet, you should take a juicy load of your own and prance around with them.