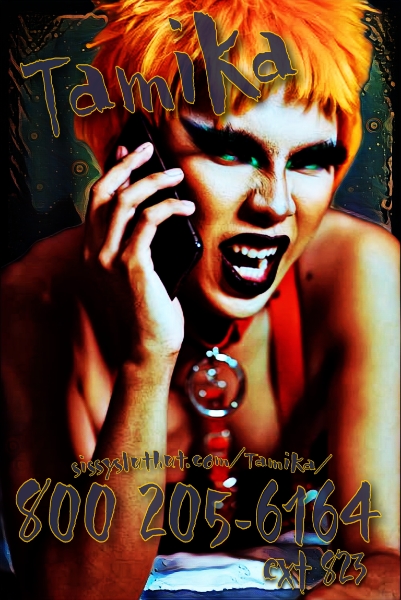 If you have any doubts at all as to whether my carefully selected sissy training audio clips are worth it or not, just take a good look at my most successful sissies.  Every last one of them pays the extra charge for my femboy forming affirmations and they are all the best little bitch boys they can be for it.
Mistress K's Clitty Clips® are great for the moments in between our tramp training sessions when you need a little boost in your bitchification.  You need to be reminded that you're nothing but a slutty fuck hole that's only good for pleasing cocks and collecting cum regularly.  You have to hear that every big fat cock in the city is going to want you to be real prissy and look so pretty if they're going to stretch your asshole out wider than it's ever been.  You know you're going to need to hear my voice tell you to clamp that clitty of yours down in a cage and to be certain to sit down when you have to piss, just like a real lady.
My specially designed and completely individualized tramp training audio is an absolute must for any softy who is serious about turning into a super fabulous fagboy.  Just check out these testimonials!
"I used to be afraid to let my freak flag fly, but now I let my sissy side out more than the socially accepted side and I don't give a FUUUUUCK!  I love Clitty Clips!"  – Sasha
"My ass would never have been able to take as massive insertions as it can now if not for Mistress K's daily asshole stretching affirmation audio.  Thanks for the fissure tips, K!"  – ChiChi
"Before I started subscribing to Mistrss K's Clitty Clips® I was only taking one, maybe two big black cocks a month.  Now I take on four or five BBC's at a time a few nights every week.  K's the best sissy trainer there is, hands down!"  – Martinique
"I listen to the 'Suck Every Cock' series on a daily basis and now I have the courage I need to ask a total stranger if I can suck his cock no matter where I am.  You really saved my life, Mistress K!  – Phil
If being the absolute best sissy slut in the land is what you're after then I have the perfect system for you!  You really have to dedicate yourself to it and listen with regularity but you'll be a much happier little he-whore for it.  Call and order today!!!