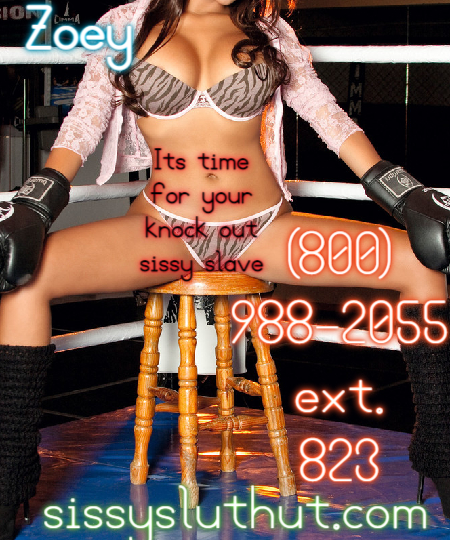 What if you were in the ring with a really hot girl in a forced sissy training scene. You think Younger hot brunettes are full of spunk and vinegar? I have to get my workout in too! Sparring with you in the boxing ring you couldn't stop looking at my Tits! A left jab to your chin and you rushed me forcing me into the ropes. I have great legs so I hurled them around you and locked you in a leg hold. There was no getting out as I gave you a free close blow. Its when I rolled on top of you I felt you little dick get hard. I laughed and asked if you had a Power bar in your pocket? No way could that be your dick. We broke free and you were giving me quick small Jabs. You were angry now, and angry "Little" man! I should have known you needed domination! I put my gloves together and brought my whole tight body into you. I kicked your legs out from under you nd spit my mouth guard out. "Bitch boy, you belong in a glory hole or Victoria's Secret Not sparring with me!" I hauled myself up and told you if I knocked you out You would spend the day eating my cunt and wearing beautiful panties for me!  It was a one, two, knock out in five seconds flat! 
I am going to fucking enjoy every second of our Forced feminization!
Dare to take on This Brat Trainer?