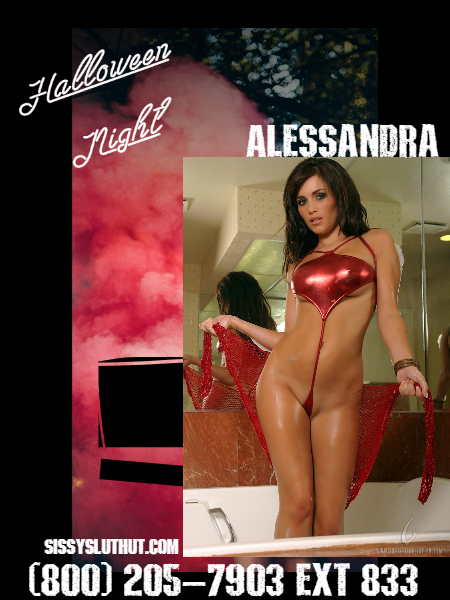 Okay, it is not quite Halloween yet, but a girl can prepare, right?! Well, I do that and much more! I'm the scream queen herself, the bonafide Halloween Queen turning sissies out.
I'm quite the spirit person when it comes to the spooky season. It's one of the most acceptable times to wear girl outfits, so you know sissies love it. Why would you have to explain your cross-dressing ways at a Halloween theme party? You don't think that's why this season is one where many sissies experience and awaken, and I am happy to help you through those throughout your sissy phone sessions with me.
I'm looking forward to getting you all prepared for what's to come. Every year from the first week of September till mid-November, I throw Halloween extravaganzas where I invite all the sissies I know and many I've trained firsthand and get them to enjoy the festivities.
There are plenty of cocks to go around, not to mention many home videos to be made. We live in an uber digital age, and whatever you do is caught on film! Momma here loves to blackmail, alright.