My friend came to me and told me about her cheating boyfriend, so I decided to give him a taste of my power and some Forced feminization. Since he never met him, it was easy for me to lure him back to my place. At my place I feed you more alcohol and even some rails of blow. It is to ensure you are going to be weak enough for me to control. After you tried to kiss me, I slap you. "Bitch you are not worthy of me, I heard about what you do to women ".
Since you are so drunk it was easy for me to undress you and put a dress on. "You won't take it off unless you are going to get fucked" is what i say as i force make up on your face. "Look at you".  "You can put lipstick on a pig, but it is still a pig". "Now get on your knees and squeal like a pig". "Oink oink" is all I let you say before I start spanking your sissy ass with my paddle. I stand in front of you so you can watch me put my strap-on on. I can see you are scared.
"What are you scared of; didn't you want a fun banging session?" After you nod you head, I smile and spank you again. "Beg for me to fuck your pussy bitch!" My paddle hits your ass over and over hard, "I won't stop until you say it!" "Please fuck me, please". Finally, you said it, that is when I slam my cock into your man pussy. "You are going to be my new feminine bitch and I will fuck you just like you fuck bitches behind each other's back".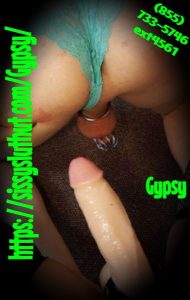 "Now show me what a slut bitch you will be for me" is what I tell you as I start to jack off your cock. I want to force you to cum as I fuck you, that way you know what a bitch you really are. Your Sissy panties are my handles to hold on to as I ram inside you. Finally, you explode all over my hand, "you filthy bitch I knew you would love it". "Now clean your mess up!"