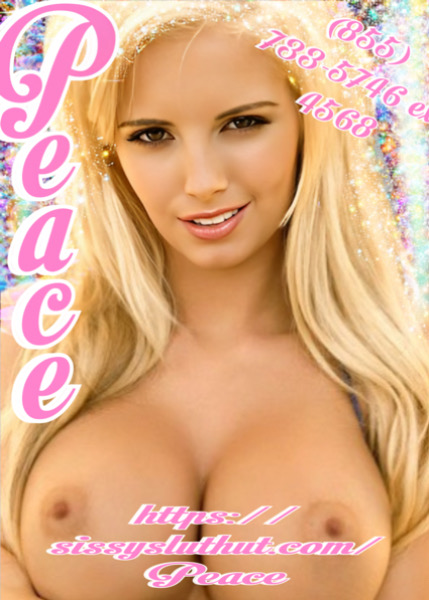 When they call and want Mistress Peace to train them, we start with forced feminization.  I know what they want. A sweet voice walked them through turning them into, against their will, a pretty little princess. Oh I know they've been eyeing those panties in my panty drawer. Sniffing them, licking them, and even putting the dirty ones over their little pee-pees.  Oh, the way their little clitty look or don't look while wearing the dirty panties.
We don't stop there.  I have to force you into my makeup chair as this one isn't your jam but it's part of what I need to do to turn you into what I want, my little princess girly girl sissy. So we strap you down to the makeup chair and force your hands behind your back tied to the chair so I can work my magic.
I'm talking primer, foundation, concealer, eyebrow pencil, dark contour, highlighting contour, blush, eyeliner, fake eyelashes, lip pencil, and a setting powder.  After I'm done with your face and highlight those high cheekbones and softer jawline, you are starting to look like the feminine sissy I want you to be.  Now, we just need the wig I bought for you.  Blonde and curly to match my hair.  I bring you a matching headband and we look in the mirror, both in our bras and panties, and admire the hotness that is us.
You are still tied to the chair as I slip those thigh-highs over those smooth hairless legs.  Pulling them all the way up just under those silky pink panties.  Your legs look so feminine and your ass especially is so smooth. This will be your best sissy features to help you pull off being my sweet girl.  Last but not least I have some black mary janes that we strap on those pretty little sissy feet.  Perfection.
Now that I'm done with the first part of this femboy training, let's admire my work. We will continue of course with more in the next session.