Femboy training to get you whipped into the perfect sissy. First, we are going to shave, wax, and oiled. Legs, back, ass, spread your ass cheeks and spread the wax between. Once those are all waxed, we will get rid of your armpit hair, chest, and face. Finally, when you are completely shaved going to oil your entire body and really work it in. Want you silky smooth and soft as a little one behind. Pluck the eyebrows. Use some fake eyelashes to give you long luxurious lashes.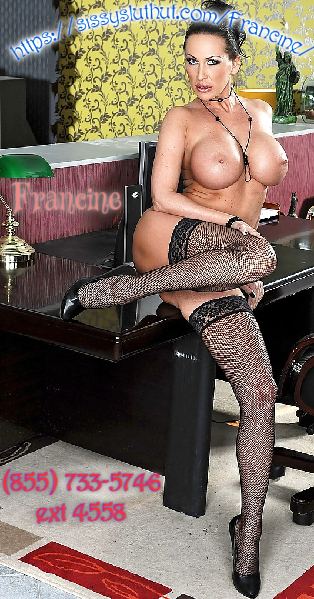 Second thing we need to do is get your little cock all tied up. I am thinking a cage around it is best. A silicone cage is the best. To point out the reason it is best because I want it to collapse enough that when you are in your panties it can be mashed down and leave even lines.
Now, that we have two of the harder things accomplished. We have hit phase three. It is time to pick out your outfit. We will want slimming and slutty. You are going to be wonderful little slutty sissy whore. The colors of the undergarments to start with are going to be red, lace, silky nylon. The bra is a three quarter. You can see your nipples poking through. Panties we have are bikini lace, with a matching garter belt.
Fourth item on the list is the stockings. We want the thigh high black, with red lace trim on the top. Going down black heels, with red soles and open toe. A black short skirt with a slit on either side of your thigh. We want to see the garter belt straps peeking through and the red lace top of the stockings. We will be picking out a red blouse with cap sleeves. Button down.
Finally, we are at the wig, and it is going to be a red wig. You want a red wig. It will accent your figure. Red and black to begin with. Now, you are ready to see if you can get that sissy pussy fucked.