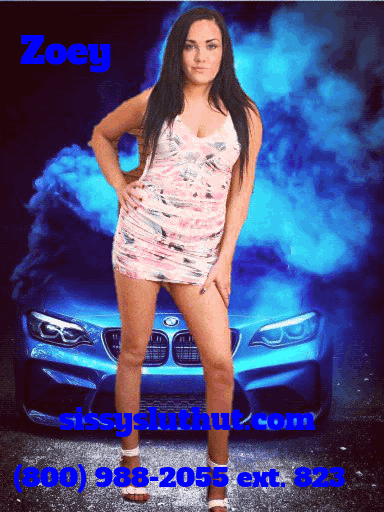 Hello, sissy slut. It is time for your Femboy training. Don't you want to be just like me? Pretty, petite, enjoying all my feminine wiles. Look at you stuck in a mans world. You will never be a complete female, just a sissy who enjoys all the things that belong to a woman. 
Female clothes, shoes, and jewelry and even make-up. 
There is something else you long for. I know what it is. But without complete submission, there will be no taste of cock for you. I can leave you where you are, you know? In your scratchy boxers, pants and suit jacket. You look around at the office and you see the pretty females getting everything you want. Everything you could have if you were born a pretty woman. If I want to suck a nice dick I can. Whoever and whenever I want. I can go shopping for panties every day of the week, in public. 
I can buy that little black dress and wear it out anywhere I want to go. I was thinking about one of my poor sissy slaves today. Stuck in a meeting and wishing they were in an adult bookstore sucking cock wearing that new dress and silk panties he had just bought. 
That's why I love what I do. With me you can have any sissy fantasy you want, you can be trained to go and do more sissy slut things, like suck a big fat cock and report back. Bounce on a dildo in that $500 dress you just bought. You can let a female who knows how to control you and bring out everything female, and rule your life while we are together. 
The sissy world is your oyster and you need me just as much as I need your submission! I am not a cold uncaring woman, I know every sissy boi needs a mistress that can make the transition from Little dicked man to full sissy and easy one. Dominance is not a bad thing in your online sissy training. It's just how I can bring out the most soft and girly side of you and let you be able to get that cock, confess your antics and be free for a while !