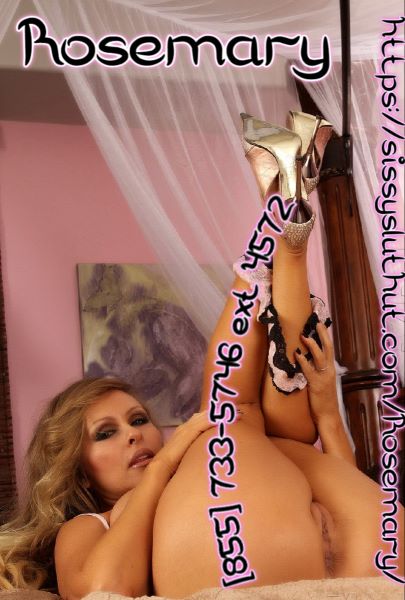 Imagine your Femboy training allowing your feminine self to finally accept your fate. You know there is something different about you that you are so afraid to let out. The way you admire panties, craving the feeling of the fabric against you little cocky. Or the way that you get so turned on by the thought of a nice big veiny cock.
You are wondering why you keep having these reoccurring thoughts? That's because you were born to be a little sissy slut! You are a little girl so let's dress you up real nice! I know you like the feeling of wearing those panties you love to sniff. Here, ill take them off for you with me teeth and you can put them on baby and be a sexy girl like me! Oh, don't forget your bra, and the pair of thigh highs too! Now go-ahead sissy slut you know what to do! Put on those 6-inch fuck me heals and strut around for me baby girl, tell me how it feels!
You are all dressed up and ready to seduce. Daddy is going to be happy babe you are all ready to be used! You don't have to scared daddy won't be too rough. But he is going to use so you better pucker up. Get down on your knees and beg daddy for that cock! You know your tiny little cocky is worthless and could never please a woman. That's because it's a clitty and you are nothing but a good little slut.
Open up wide and start bobbing your head, just like the whore you aspire to be. Suck that cock good baby, suck it as if you were me! Come on sissy slut I want to see you gag! Feel that massive cock slide down your throat going deeper and deeper until you choke! I know this is what you have been dying to do, so put on a show so daddy will want to keep using you!
Suck that big dick make him unload that massive nut! feel that creamy warm cum coat your mouth and your tongue.  Move it around enjoy the way that it feels. This is everything you wanted and you're doing it in heals Now swallow it up we aren't done with you yet! You know that little boy pussy needs to be pounded and breed!