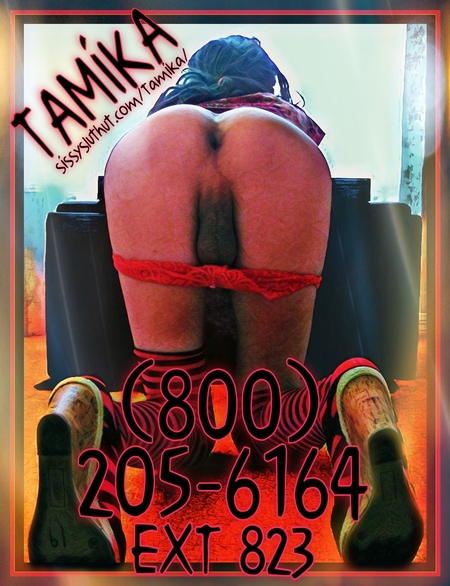 I have a new little sissy who thinks it's funny to be resistant to my forced feminization.  This little bitch is so fucking delusional that she doesn't even know what she needs, though she was smart enough to put herself into my capable hands.
I was disgusted to see MY sissy walking around wearing that ridiculous man suit costume on a daily basis and thinking he can just stroll into my place in his business attire and expect me to accept it.  FUCK.  THAT.  Let's get this straight, there's no way I'M doing all the work for YOUR sissification!  What type of sick sissy trainer do you take me for?!  You better put in time and effort if you want to be one of my Sweet Ladies, otherwise you'll never be anything more than a fucked up little fagboy who wishes they had the clitty and composure it takes to truly sissify under my twisted tutelage!  
The business suit had to go for good so I took matters into my own hands and did a little erotic hypnosis to implant some keywords in his befuddled brain and forced my little bitch into the Bimbo Zone.  It didn't take a lot of time before Brandt had fully turned into Brandy the Bitchboi!
What a glorious little slut she was, wearing bubblegum pink short skirts, corsets, stripper heels and a big brunette wig everywhere she went!  With her whorish face coated in way too much maybelline and a mouth looking like a target for cocks being the icing on the slut cake, Brandy started attending every business meeting, every social gathering, every school function for poor ol' busted Brandt.  Now she's the happiest little sissy with the proudest swollen clitty around!
Forced feminization is just like anything else… If you put in the effort, you will be rewarded.  If you want me to do all the work though, I'm going to fuck up your brain and your butthole.