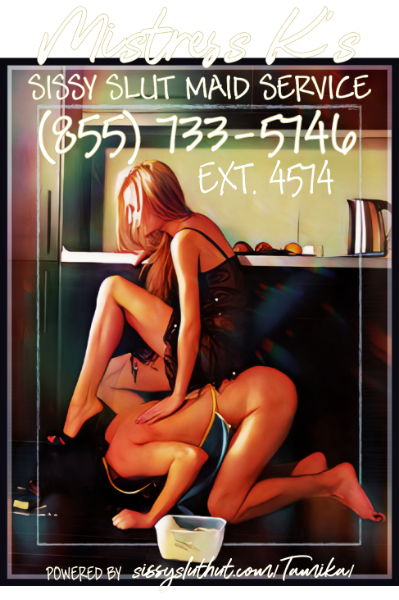 My favorite part of sissy maid training is offering a bunch of butt fucking, cum slurping cleaning solutions to clients through my Sissy Slut Made Service®!  My trashy tramps get the hole stretching training they need and my horny he-whore loving clientele get their cocks and their houses cleansed by my creamy cuties.  It's a win-win, everyone is happy in the end!
I don't just drop off my darling dick tuckers and expect them to get the job done.  I stay on site to make certain that they clean every nook and cranny and take all the dick in their fannies as I see fit.  I hope you're ready for some ass because I'm going to need you to ram your rod into their raunchy rectums in every single room.  If you need to switch it up a little then make them suck their sweet sissy ass juice off of your knob for a bit, but I'm going to want you to stick it back in their ass pussy pretty quickly.  I hope you're cool with that.  
You're helping me train these hot whorios.  Every apartment they polish or house they sanitize, they need to get a hardcore fucking and hosed down with cum.  You can shoot it in their asses if you want, I guarantee their little sissy clitties will be leaving a slime trail everywhere for them to lick up, anyway.  Just pull down those sissy panties while my girlie is bent over and jam your junk into her ass and the cleaning will begin!