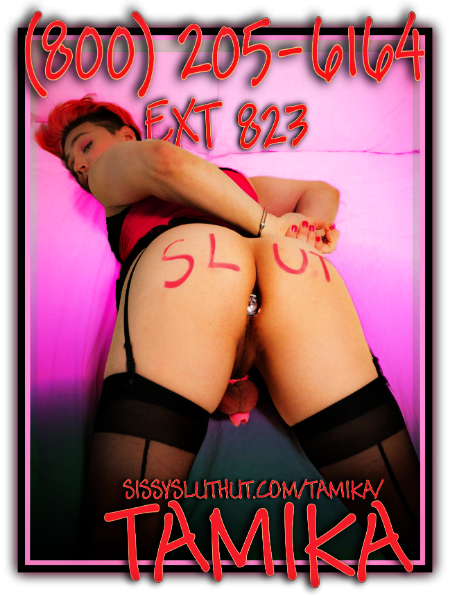 The ultimate proof that I am the absolute best sissy trainer out there is my lusty lineup of sexy sissy sluts.  Take a long hard look and I guarantee you'll want to give them the long hard dick.  My little clitty queens are caged up, stretched out and ready to fool around with any he-bitch loving butthole humper who cums their way.  I make certain of that!
I tell you what; take your pick of any one of my slinky pinkies, any size, any skill level, and have your way with her.  Do whatever you want to them, furiously fuck their prissy faces and really get up in that asspussy.  After you test that little tart's gag reflex and the elasticity of her asshole, I know you'll be hooked on my slutty he-whores.  You won't want to go to any other debauchery manifesting sissy slave mistress, you'll crave my unrivaled brand of boygirls over all of the other subpar sissy skanks out there.  
Want a naive femboy noob with a super tight asshole so she squeals and squirms every time you pound her poop chute?  I always have a fresh crop of cock cream lovers in need of having their sex holes seasoned.  If you like your guygirls to be a bit more experienced so you can really put their rectums through the ringer, I have plenty of pseudo-pussy pros who can totally handle whatever fisting or extreme anal insertions you have planned.  Ask any of my sluts, Mistress K takes sissy slave training seriously and gets serious results because of it.  Give them a try, you'll be happy you did.