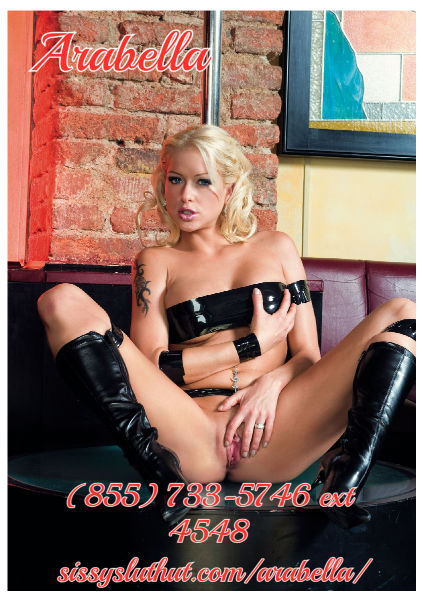 She devil is disguise!
Most of the time I am a sweet and angelic lady but sometimes I feel like giving out a little bit of Phone domination. Looks can be so deceiving and you would never expect a sweet girl like me to turn things around on you and make you, my slut.
You are my dirty slut.
Mistress Arabella is what you will call me, and you will always be naked and on your knees, where you belong.  I may decide to impose a wank toll for all the times you have stroked to my pics or maybe I will simply punish you, taking you over my knee while trapping that drippy dick between my thighs.
Worship my pussy.
You will worship my pussy and adore me, and most of all you will fulfill all of my Dominant desires. And yes, my pet they can be twisted.