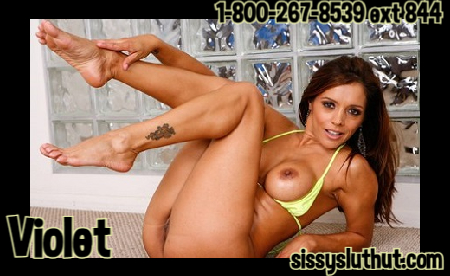 Look at you checking out this page. Trying to pretend you aren't a sissy boy just begging to be pegged. Looking at my hot ass body just like my husband does. I bet you have a little shrimpy dick just like he does too. It is time for his training, and I think it would be a great time for you to join us. Don't be shy. I promise I'll love it.
First, we must get you dressed. Pink nylon panties for you both. Now stand in front for approval. The first thought I have when I look at you is what a perfect sub or twink you'd be. Keep standing while I put on the porn so you can see just what I have in mind. You both watch eagerly as that little sissy boy lays on his back with his legs bent. Taking a cock in his tight little asshole and being powerdrived with another cock in his mouth.
You'd look so hot doing that. I think that's what we'll do to you, except I'll be the one fucking you along with my gentlemen friend. Oh, is that a wet spot starting to form? Of course, it is you fucking faggot. Now follow me to the bedroom so we can begin.