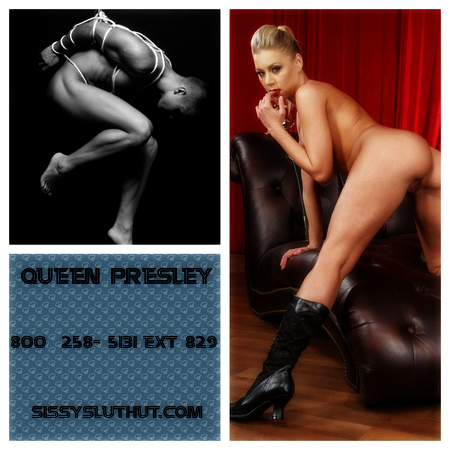 Pretty little princess sissy bitch, open your fucking mouth. I'm not going to play nicely with a slag like you, so unhinge your damn jaw! There you go sweetie, very nice. I need you to smear that nice, rose red lipstick I spotted onto your face all over his cock. I know it's quite large, probably about thirty five centimeters long (that's 14ish inches, for you American perverts!) and he's quite thick, so I hope you're ready to really choke darling.
There, stick out your tongue so he can drop that heavy chocolate onto it, and you can get your first real taste of an Alpha cock. This Bull has more semen swimming in his sac today than you've had in your entire life. And that's why your little dicklette clit stick is locked away in a pretty cage. Only the real men get to play today! You're a little lady who's going to choke his big cock down.
You can't? Then let me help! A fistful of that wig glued tight to your scalp should help. I'll force your throat down over this dick again and again. Choke the fuck away, bitch. You should have done what Queen Presley said.