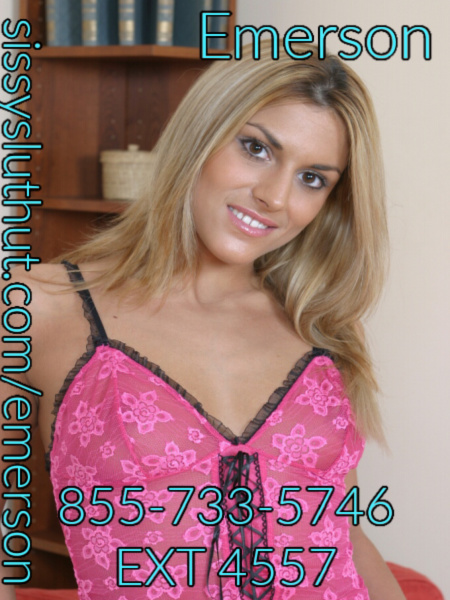 Online sissy training is my absolute favorite! Sissy training in general is amazing, but the fact that I can turn one man into his true self from hundreds of miles away makes my pussy sopping wet! Just thinking about all of the "men" out there who crave the touch of a Goddess like me makes me excited. You know who you are, and you know exactly what you crave.
Its only natural that you come crawling to me and call me up asking and begging for me to make you into your perfect slutty or princess self. I can either turn you into a big and beautiful princess of a woman, or I can break you down and make you into the whore you were born to be. Leaving all of your whore holes fucked and filled with that oh so creamy delicious cum you crave. This is all simply with my voice over that phone, of course.
So, what's it going to be? Are you a pretty, pretty, pink princess? Do you long for me to dress you in the finest of finery and drag you to only the best places in the world? Or do you crave the rush of not knowing who is fucking you and filling all of your whore holes? Either way, I am the woman for the job, and I love making you into your true self. It gives me a rush and makes my pussy drip in excitement whenever I am able to turn my latest masterpiece into its truest form.