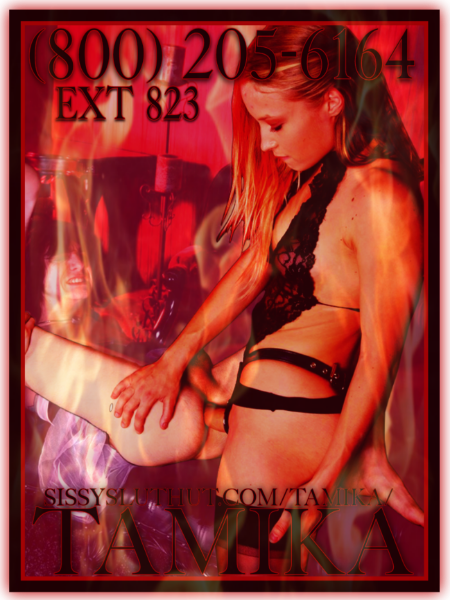 A lot of potential pussy boys hesitate to call me up for some sissy slut domination phone sex because of their misguided morals and twisted values.  They think that being dominated into becoming the little fag boy who loves to play with her creamy little clitty and takes tons of hard cock up her ass like she was meant to will land their souls in a lake of fire for the rest of eternity.  HA!  You're not that dumb, are you?
Don't you think that the torture and turmoil you put on yourself for not being the beautiful butt fucking slut bag you were meant to be in life is far worse than any fictitious fire that might be there when you die?  How many sissies do you know have passed over then come back to tell the tale of having their assholes reamed out by some demon in a putrid pool of filth and flames?  I've never heard of any and I know every fucked up femboy around.  
The real pain, the true torture comes from within.  Nothing I, or anyone else, can do to you will make you feel the agony and anguish you make yourself feel every single day.  The domination to which I plan on subjecting you won't lead your soul to eternal damnation, it'll set you free from now to infinity.  The misery, the grief, the pain is now.  You can be your own savior.  Besides, if we are all doomed to fester in fire forever, I'll definitely be there putting every single sinning sissy through the eternal ringer.  Shit, the moment I set foot in hell, I'll be the hottest fucking thing there!