I took my youngest sissy bitch for some international Sissy slave training. I was going to have a big black African cock gangbang. First night I picked your sissy outfit out, making sure you were looking like a very fuckable whore. Then when it was the night of your African dick gangbang, I had you greet everyone on your knees with your mouth open. If they wanted to fuck your throat they could.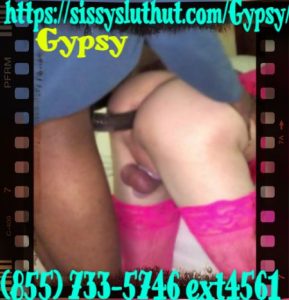 One of my friends actually greeted you by slamming his bbc down your throat. While you got your throat fucked you could barely breathe. But I have trained you very well, so you took every inch of his cock in your mouth. Therefore, all the bbc bulls in the room started to get excited. "Come one sissy bitch start fluffing every cock up" I demand of you.
Like a well taught whore you Start sucking every dick around. "Keep it up you know it gets that sissy pussy ready to get fucked" I laugh and say. Finally, I rip your Sissy panties off and line the first cock to your sissy cunty. "Make sure you bounce your pussy on every dick hard until you are filled up". after a while I could see semen dripping down your legs. Seeing how well trained you always makes me happy.