Becoming a BBC Sissy Trainer caught me by surprise as much as anyone.  How did we get here? Let's revisit this in case you forget. ew When I saw you start to quiver as I thrust my long fat dildo up your ass, I knew we were onto something big. You were having full-body convulsions from the prostate orgasm that were unlike anything I had seen. Your cock was shriveling up but you still couldn't help but play with that little cute thing. I knew it did nothing for me but seeing how well you loved your dark hole getting penetrated by my dark monster, maybe we could work with this.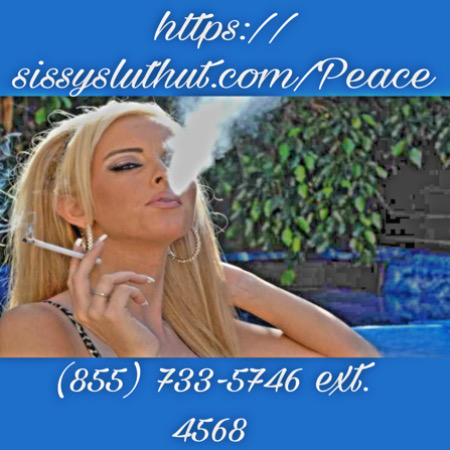 Enter your BBC Cock Era
I happened to know some other real dark king-size monster candy bars that loved sticking their cocks in those dark holes. I never realized how pleasurable it would be to be a bottom. You expressed to me you couldn't please anyone with that small cock of yours many times. A light bulb went off at that moment. You could give someone pleasure. It just wouldn't be a pussy. I mean obviously. So we were left with one option. Your little pussy hole was tight and your ass was smooth. You looked great in my lingerie. Why not pleasure my friends instead of unsuccessfully trying to pleasure me? While we were at it, those black cocks could use my two extra holes how they saw fit. And boy did this plan come to fruition. You made someone cum for the first time (no faking it like I did doesn't count).
After that you become addicted. You couldn't stop pleasuring those huge cocks. Making up for lost time I guess. Do you girl, do you! Your phone dominatrix, Peace, is always just glad to help!