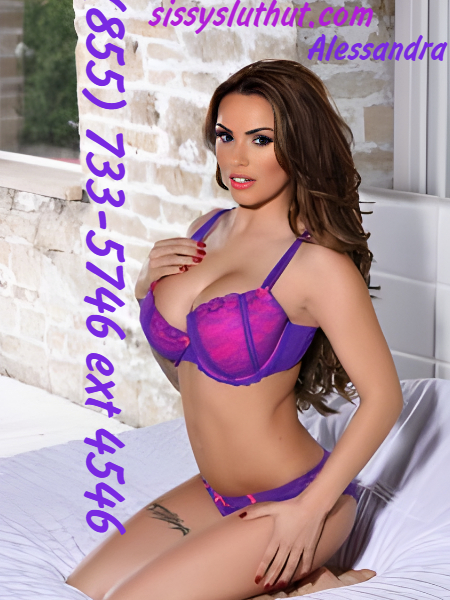 My lingerie is one of the ways I trap my sissies. Whenever I find a new outfit, I get rid of one. The collection I have is insane. I have a whole floor dedicated to my sensual cosmic playwear.
If a sissy gets gifted a hot lingerie outfit by me, they know they have to find someone willing to fuck them in that outfit.
The mission needs only a few hours to be completed. Once the sissy gets the guy who will use them for the night, they progress to the next level. A sissy phone session with me will bring up all the ways to make you the right cock sucker and to be able to enjoy the jizz factor of it all.
When a sissy becomes obsessed with wanting to be feminized, they will be able to be the perfect cum slut only if they listen to my every command.