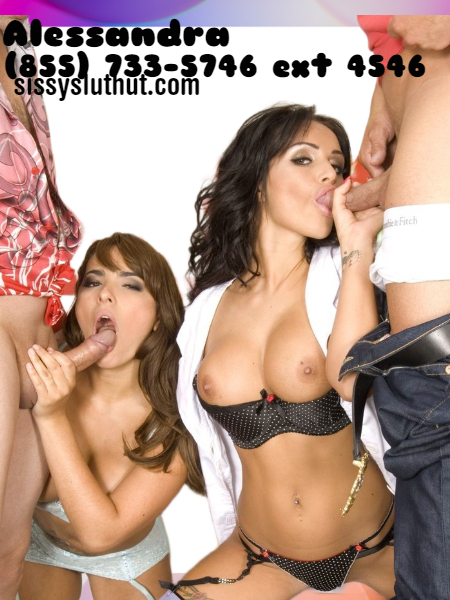 I want to make you a sissy phone bone lover. You know you crave big juicy cocks, and you wish you were a girl like me or like one of my hot friends. All you want is to giggle and be your most feminine self.
Time to pucker up and start sucking cock that's all you want. Leaving your lipstick mark on big dicks is the goal. I'm going to train you to be that kind of girl. When you can be that daring, you become a pretty good sissy slut.
If you think you can be a sissy, show me you will be willing to do it all for me. Anything I say goes, and you will eventually submit to forgetting all about your life as a "man." Now you will have your sissy name and have a sissy lifestyle, and you will watch me and my hot friends have fun and try to join in on the fun too. Get ready for plenty of creamy cummy facials, too.