I make my sissy bitches wear Sissy panties because I hate how you try to hide that you need to wear panties and need to be used like a whorey bitch. You haven't had this before but that is why you want me as your mistress. I will dress you up as m y barbie whore. Pretty slutty pink lingerie with panties and a collar and leash, because you belong to me. "Crawl around like a bitch hoe, now!"
When you get on your knees, I force your mouth open and shove my dildo down your throat. "What a pretty slut you are with a dick on your mouth", it makes your throat relax and I can push it farther down. I want you to surrender to me in every way. Your tongue has to clean the bottom of my pretty heels. "Make them shine, you worthless whore!" You start lapping even faster and my heels start to shine. When you do a good job, you get rewarded.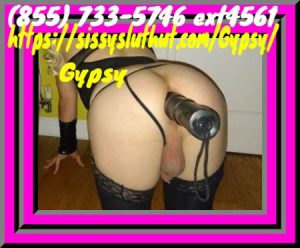 My rewards come with hard pounding. "Bend over and spread that ass, I will show you what a good whore gets". I start to beat your sissy pussy with my dildo cock and made sure to make you squirm. "You better take my reward, like if you were going to milk a cock". You bounce that pussy back hard like I ask. Then you beg "please mistress let my clitty squirt", "fine whore" I reply. Finally, your true reward for good Sissy training behavior is cumming from the good pounding I gave you.