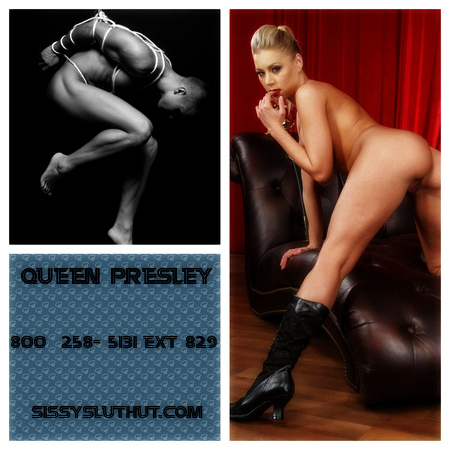 It's your place as my wanna be slave to undergo rigorous sissy maid training. You have to understand I expect you to obey me in every way; that means from the way you dress and groom yourself to your cock training. You are going to have to go through intense throat training.
What's that entail you ask? It means six hours a day of raw throat fucking five days a week for five weeks. You have to get good at what you do, honey. We're going to have to bully that gag reflex out of you. Can't have you puking all over superior BBC Alpha cocks, now can we? Sissy maids not only take care of the sexual needs of my pussy when I don't have a bull stud present but also my home. You're expected to clean in your uniform, yes even the seven inch pumps.
Those help with your posture, dearie. After throat training comes sissy pussy stretching where I will force you to raw dog massive cocks. You will never sit the same again, I promise you that. But you want to be a good sissy girl for me, don't you love bug? You don't want to disappoint me. I'll chop off that pathetic excuse for a "cock" you have.