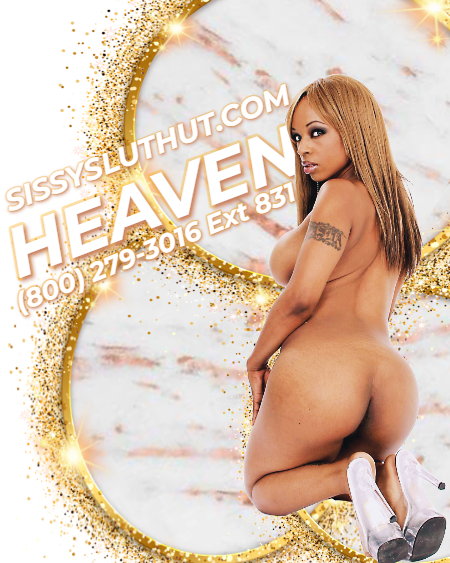 Do you really think anyone is going to believe that you watched a sissy hypno training porn that tricked you into liking cock? You keep trying to sell your wife that outlandish story and she doesn't believe you. She's still devastated after seeing photos of you bent over wearing panties on your phone and thinks you're just a sick little dick loser. Everyone is going to think you dream of being a sissy girl getting stuffed with Domme Mistress Heaven's cock.  You're a nasty slut! I love watching you beg your friends and family to believe that your dick addiction isn't your fault.
Truth is, it's my fault. 
I force you to watch hours of porn with subconscious training images. That's why you dream of my strap-on tearing your pussy apart! That's also why you feel sick whenever you go too long without sucking my BBC! That shit is so wild,  who is really going to believe you though? One look at the empty space between your legs and everyone will assume that you're just a dick sucking sissy slut by nature.  Nobody is forcing you to come crawling to me and beg for my veiny black cock in your mouth. Being my slut is your favorite thing to do and it's because I trained your mind to crave my black body!